Fish Inc. - Dunellen Area (Fishes & Loaves Café)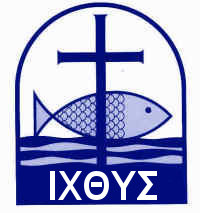 WE ARE NOT CLOSING. Unfortunately Fish Hospitality, the shelter program HAS closed its doors as of December 31, 2022. Please do not confuse the two. The Food and Clothing Rooms of Fish, Inc. are NOT CLOSING and remain operational.

The Clothing Room is now open only on Mondays, 9 a.m. - 12 noon and the third Saturday of each month (excluding July and August) 9-11. Clients will be limited to half an hour to select clothing. Current registered clients must bring their appointment paper or proper ID. New clients must call the hotline at 732-356-0081 for an appointment. Walk-ins not accepted. Donations are accepted on Mondays, when the Clothing Room is open or can be accepted through the Food Room Wednesday and Friday, 9 a.m. to 12 noon. Clothing donations are LIMITED TO THREE BAGS PER VISIT. Due to space constraints, larger donations and group clothing drive donations MUST be pre-arranged. Please do not leave any donations on the porch as they will automatically be placed in the garbage. Please ring the door bell at the yellow doors for a volunteer to accept your donations.

The Food Room is open each Monday, Wednesday & Friday 9 a.m.-12 noon and the third Saturday of each month 9 a.m. to 11 a.m. First time clients must call the hotline for screening and appointment at 732-356-0081. Walk-ins can not be accommodated.
Home About Us Volunteer Newsletters Donating Fishes & Loaves Café The Fish Net Recipes Our Facebook Page
The Fishes & Loaves Café is joint effort between Our Lady of Fatima Church and Fish, Inc.
It provides fellowship and a free home cooked meal to those in need.
The Fishes and Loaves Café, is located in Our Lady of Fatima Cafeteria, 499 New Market Road, Piscataway and serves a home cooked dinner the third Friday of each month from 6 p.m. to 7 p.m. The café offers both indoor seating and take out dinners
---
Send an e-mail to Fish at admin@Fishdunellenarea.org, if you have questions, or would like to receive further information about Fish and its mission.
For additional information, please contact Fish at:
Fish Inc. - Dunellen Area
PO Box 8565
Piscataway NJ 08855-8006
© 2023 Fish Inc. - Dunellen Area. All rights reserved.